This cartagena colombia travel guide is quite an adventure, this Colombian city on the Caribbean coast is perfectly preserved as it was an important point in colonial times. During the heyday of drug traffickers in Colombia, Cartagena was considered the safest place in the country for tourists.
Today, it continues to maintain those characteristic colors that remind us of those ancient times of Simon Bolívar, making it, together with Medellin, the best destination to spend vacations. High-class Colombians and foreigners are building houses in this place to rest and are also investing in the nautical sector, such as yachts or catamarans.
In this CARTAGENA COLOMBIA TRAVEL guide we will tell you everything you need to know about this town, places to visit and its people, find hidden beaches, delicious foods and take a tour of the Caribbean Sea.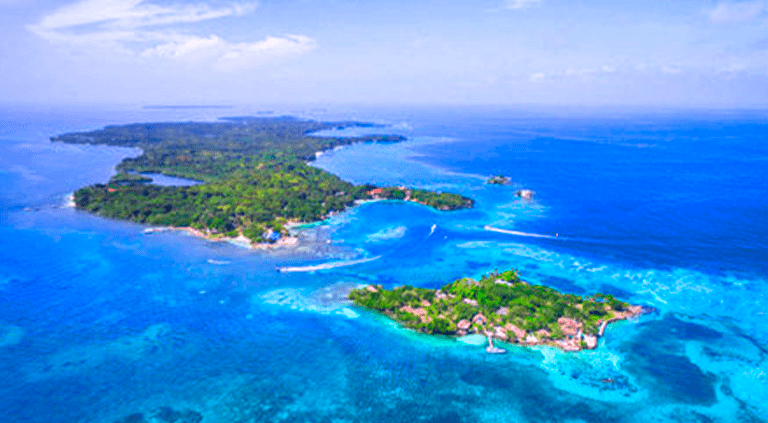 When doing Cartagena travel, it is practically mandatory to visit the most famous islands, including the most important Las Isla del Rosario. Around this famous Island you can find 27 islets to arrive in one of our Yachts. If you want to embark on this adventure, we have 25 ships available at all prices and with assistants to make your trip as comfortable and pleasant as possible, together with your friends or family.
In many of these islands you can drop anchor, jump on the Caribbean water, take jet skis or snorkel and see the most beautiful reefs.
See the Beautiful Sunset From the Wall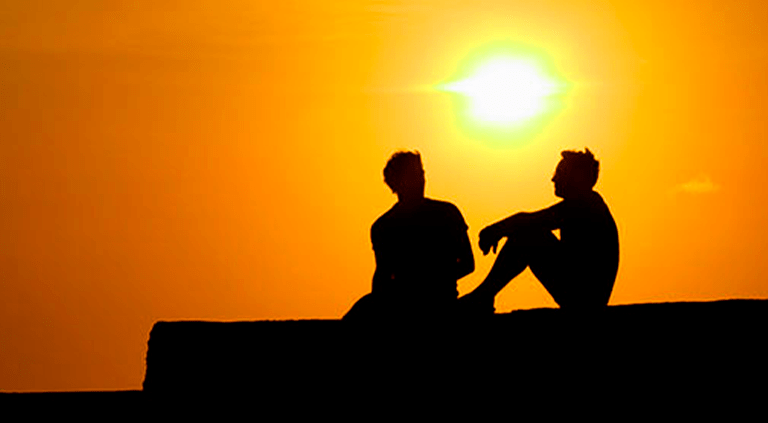 When the sun begins to disappear, many locals and tourists like to enjoy the beautiful sunset from the great wall. It is a natural spectacle that you can enjoy with your family and drink a delicious beer or cocktail. It is a show that is worth witnessing, taking videos or photos, but the most beautiful memory will remain in your memory, which is why it is an activity that we recommend with your companions.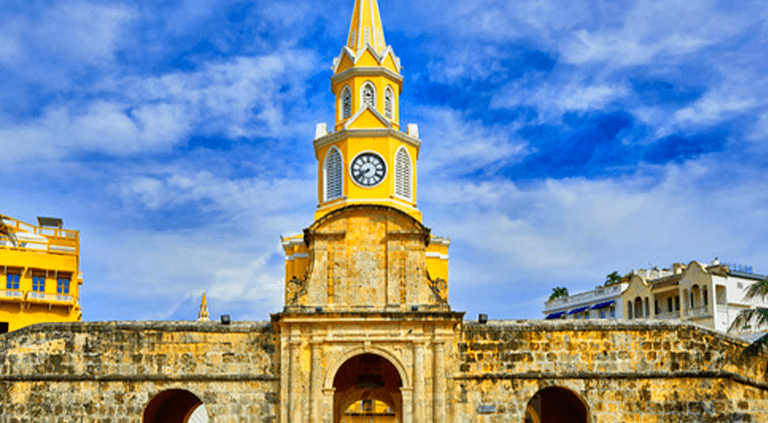 If Cartagena has something, it is a lot of culture and history, this place is not only for parties, you can also learn a lot about history and admire its monuments. In the tour we can include the Clock Tower, the Palace of the Inquisition, the Customs Square, the Heredia Theater among others.
You can also take a leisurely walk through the Getsemaní district, famous for its colonial houses and exclusive restaurants. Many of our accommodations are found in this district of Getsemaní, so if you stay here, you will live in a colonial paradise throughout your stay.
Get to know the Bazurto Market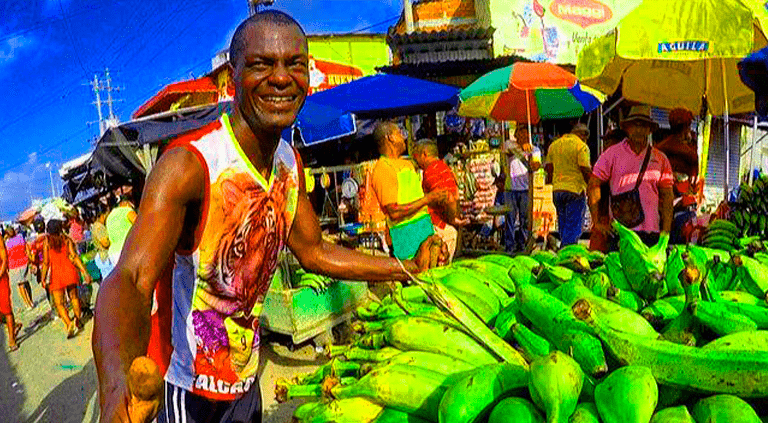 If you want to try things out of the ordinary and get to know a different side of Cartagena and escape to the other side of the city, the Bazurto Market will be an interesting tour.
It is very easy to get disoriented in this market due to the noise, it is like a labyrinth, dirty, noisy and fascinating. The market itself is incredible, full of varieties of fruits, spices and vegetables at very low prices. If what you want is to cook your own food on your own, here you will find everything you need. We advise you to come with an empty stomach.
Come to the Museum of Modern Art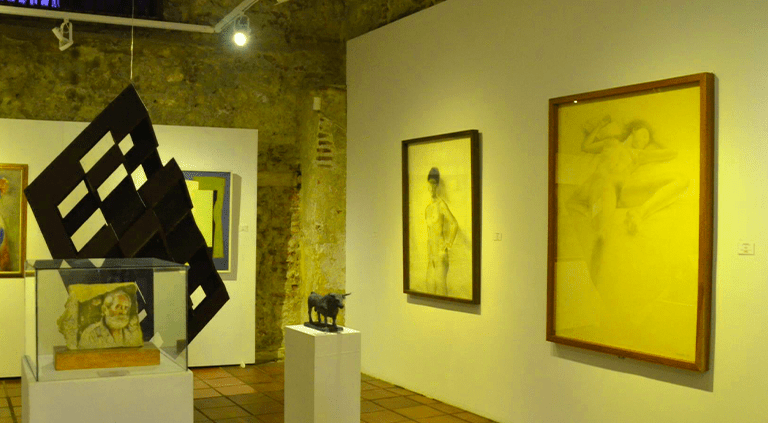 Built by the Spanish Royal House in the 17th century, the modern art museum is small and includes an invaluable collection of mostly national artists. Alejandro Obregon, one of the most influential artists in Cartagena in painting, has numerous paintings in this museum, so if you have a taste for art, coming here will be very pleasant for you.
A wide variety of photographs are also exhibited detailing the transformation of the city through history. Your visit here may last about an hour, but believe me it's worth taking this tour without regretting it.
Exfoliate your skin with mud from the Volcano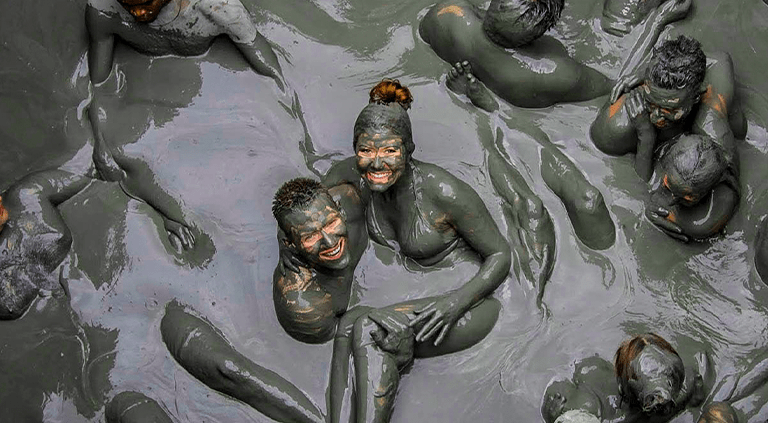 Known as the Volcano of youth, many locals and foreigners come here to enjoy this place, exfoliating their skin and having a good time with a beer in hand. Only 15 people enter this place at the same time but we assure you that this is an experience that will revitalize your body and you will feel that you are resting.
According to a local legend, this volcano used to be a lava volcano, but it became a mud volcano due to a rite of a local priest who sprinkled holy water on this place, giving rise to a beautiful legend.
The Castle of San Felipe de Barajas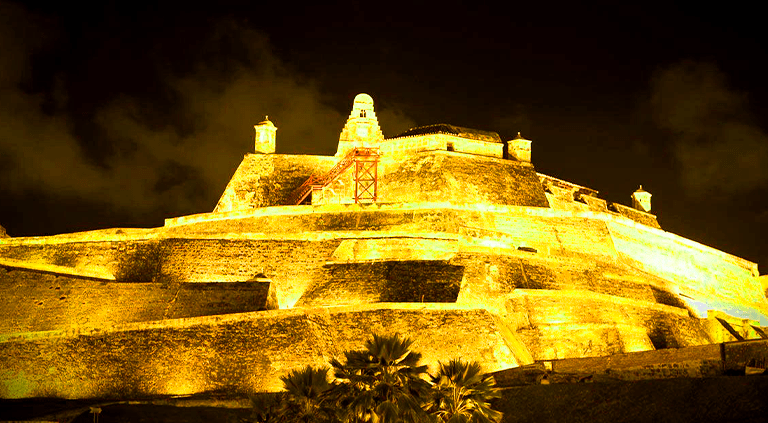 This famous castle was built and rebuilt from the middle of the 15th century to the 17th century. It was used to defend the coasts of Cartagena from pirates and European invasions.
At this time it is in excellent condition and the passage is accessible to see its typical artillery from the time of independence, you can explore the internal galleries and its innumerable tunnels. Here you will learn how Spanish military engineering was and is now recognized as a world heritage site by UNESCO.
As you can see, this Cartagena Colombia travel guide is not only a party adventure, but you can also learn about its culture, wonderful places, its history and its people.
Many of the people who have traveled to Cartagena from the United States or Europe have ended up staying, either for business or simply because they fell in love with Cartagena. Schedule a video call with us and we will show you everything that we have told you during this article.